Dental Crowns – Pasadena, TX
Repairing and Protecting Broken Teeth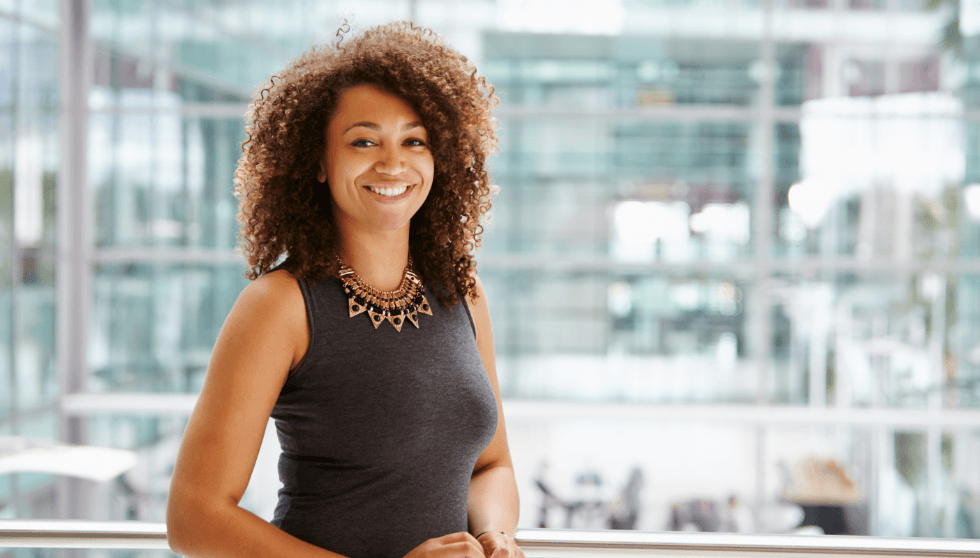 Every day, your teeth are put under pressure while you're chewing your food and are constantly under attack from oral bacteria. It's no wonder that at some point one or more of your teeth might become injured. Unfortunately, the tooth's enamel won't repair itself. Thankfully, at Huy P. Nguyen, DDS of Pasadena, Dr. Nguyen can save and protect your damaged pearly whites with a dental crown. When you've got a tooth to repair, contact our office right away.
Why Choose Huy P. Nguyen, DDS of Pasadena for Dental Crowns?
Beautiful, Natural-Looking Restorations
A Friendly Team That Welcomes Patients of All Ages
Use of Best Dental Labs & Materials Available
What are Dental Crowns?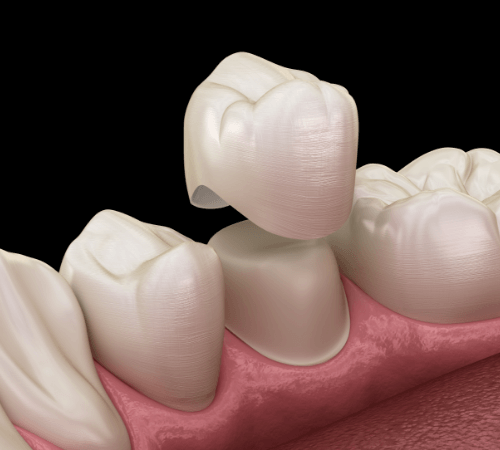 A dental crown is a kind of restoration that's placed on top of a natural tooth. It can be made of many different materials. While gold and porcelain-fused-to-metal are sometimes used, in most cases (especially when fixing teeth near the front) we'll recommend all-ceramic crowns. These restorations can blend in well with your other teeth; most people won't even realize a tooth was broken in the first place!
It usually takes at least two visits to place a crown. During the first, Dr. Nguyen will remove any remaining source of decay before taking an impression of your bite. The impression is sent to a lab that will create your crown, at which point you'll return to our office for placement.
When are Dental Crowns Needed?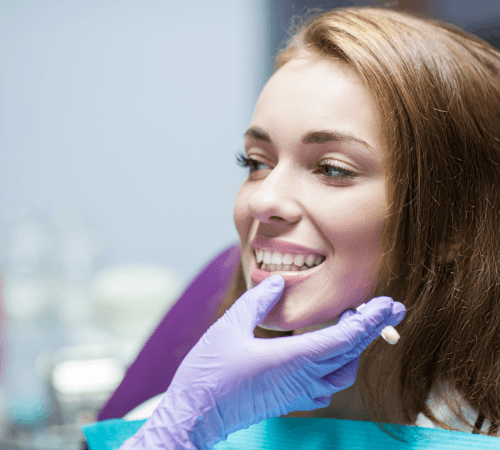 Any time your tooth has become broken, decayed or weakened to the point where it could fail altogether, repairing and protecting it with a dental crown might be the best way to save it. Sometimes a crown can also be used for cosmetic reasons, such as for extremely discolored or misshapen teeth. Dr. Nguyen will evaluate your smile and recommend a treatment that's right for you.
Advantages of Dental Crowns
Strengthen the Tooth: You'll be able to bite and chew with your tooth again without making the existing damage worse.
Restored Appearance: It can be embarrassing to smile with a broken tooth, but a crown will bring it back to its natural shape and size.
Durability: If you take care of your restoration, it should last for 5 to 15 years before you eventually need to get a replacement.
Many Uses: A dental crown can be used in many different situations, such as covering a dental implant or repairing a tooth after a root canal.
How to Take Care of Your Crown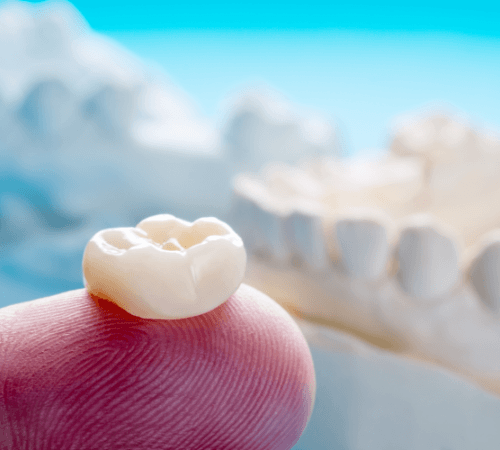 You don't have to do anything special for your crown. You just need to take care of it like you would your other teeth – in other words, brush and floss at least twice a day. While the crown itself can't get a cavity, bacteria and plaque can still collect on it and cause oral health problems. Also, you should avoid chewing on fingernails or biting on ice, and it's never a good idea to use your teeth to open any kind of container.