Cosmetic Dentistry – Pasadena, TX
Look Great & Feel Even Better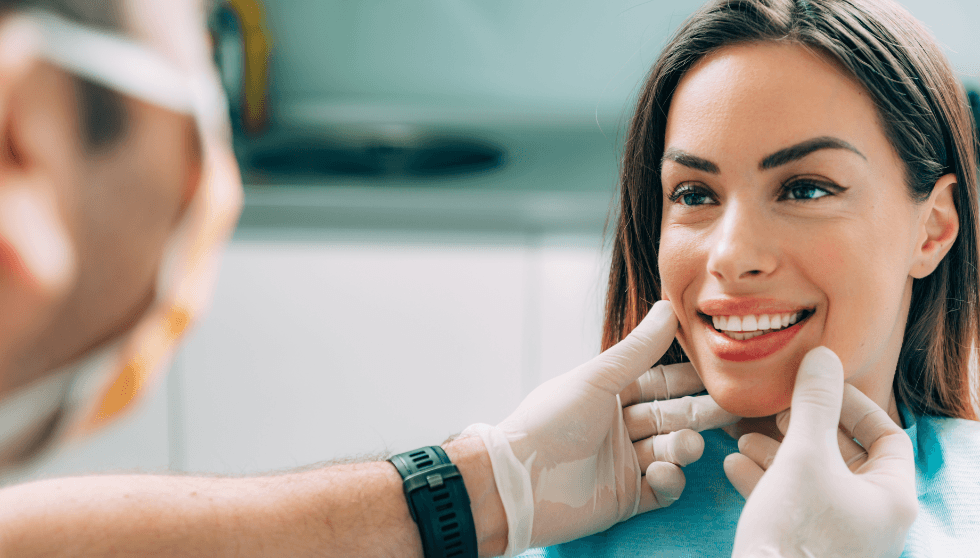 Of course, giving you a healthy set of teeth is extremely important to us here at Huy P. Nguyen, DDS of Pasadena – but we understand the power of a beautiful and attractive smile, too! If you feel like your confidence is affected daily because of aesthetic flaws in your teeth, Dr. Nguyen is ready to make them disappear with cosmetic dentistry. Using the treatments below and his artistic eye, he can give you a smile that's big, bright, and always camera ready. Give us a call to discuss your options and schedule a consultation!
Why Choose Huy P. Nguyen, DDS of Pasadena for Cosmetic Dentistry?
Friendly Team That Truly Cares
Treatments Custom-Designed for Each Patient
Both In-Office and Take-Home Whitening Available
Porcelain Veneers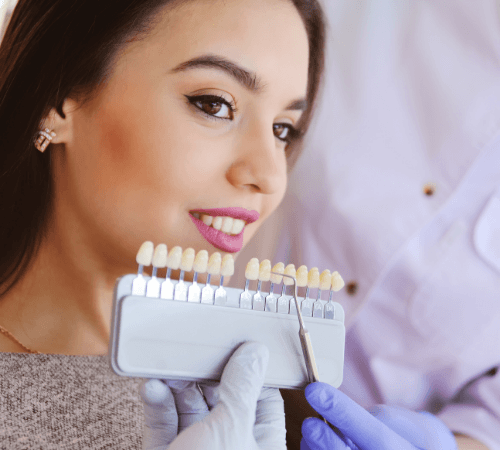 Whether you're dealing with persistent stains, unsightly gaps, or annoying chips and cracks, porcelain veneers can be used to take care of all these issues and more! This treatment involves bonding thin ceramic restorations to the front of the teeth that are designed to look like perfect white enamel. In just two appointments, Dr. Nguyen can give you just one or an entire custom-made set to completely transform your smile. Once in place, they can be trusted to look great and last for about 20 years.
Metal-Free Restorations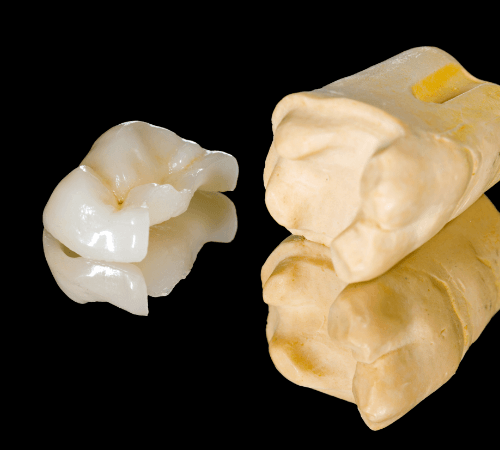 Old dental restorations always stuck out in the smile because they were made of silver or gold, but thanks to recent advances in dental materials, Dr. Nguyen is able to repair his patients' teeth in a way that is reliable and looks natural as well. Metal-free crowns are made of 100% white dental porcelain, meaning they're able to fully replicate both the appearance and the strength of real enamel. Only you and Dr. Nguyen will know which tooth has been treated!
Cosmetic Bonding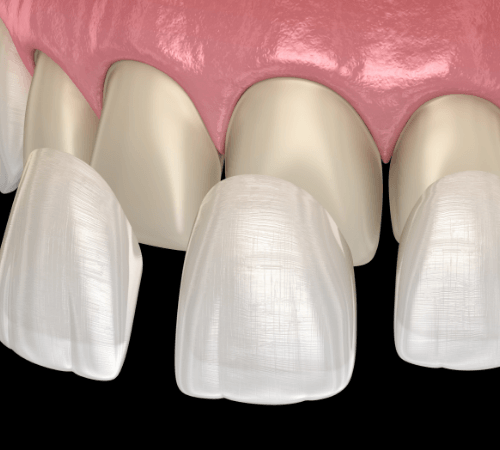 Cosmetic bonding is a quick and affordable way to eliminate minor imperfections—in fact, the procedure usually only takes about an hour! If you have a small stain, thin gap, or slight chip, Dr. Nguyen can cover it with a composite resin that's been color-matched to your enamel. He can then sculpt the addition to look like a regular part of the tooth while masking the flaw. After hardening the material with a curing light, you'll have a pristine tooth that looks as good as new.
Teeth Whitening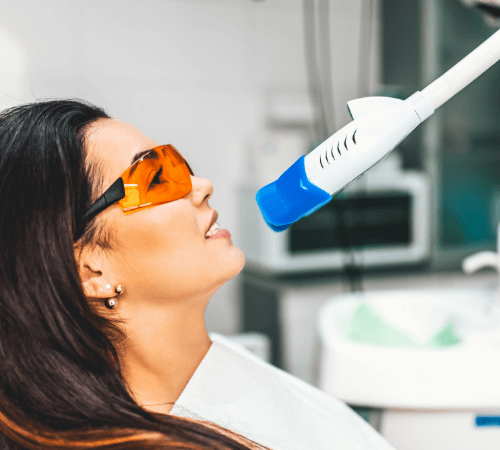 Have your teeth lost their luster over the years? Whether due to coffee, wine, tobacco, or natural aging, it's very common for the enamel to darken and discolor as the years go by, but fortunately, this doesn't have to be permanent. With a professional whitening treatment, Dr. Nguyen can make your smile up to eight shades brighter in a single appointment! Additionally, he can give you one of his custom-made kits so you can whiten your smile at home and on your own time. Compared to store bought products, our kits are much stronger and are able to deliver much more dramatic results.
Gum Recontouring
Do you feel self-conscious about your "gummy" smile? Does your overbearing gum line make your teeth look short and stubby by comparison? With a few minutes and a soft tissue laser, Dr. Nguyen can quickly take care of this! The laser enables him to painlessly remove excess tissue to expose more of the teeth's surface, instantly making them appear longer so the smile has a more balanced look.