November 24, 2020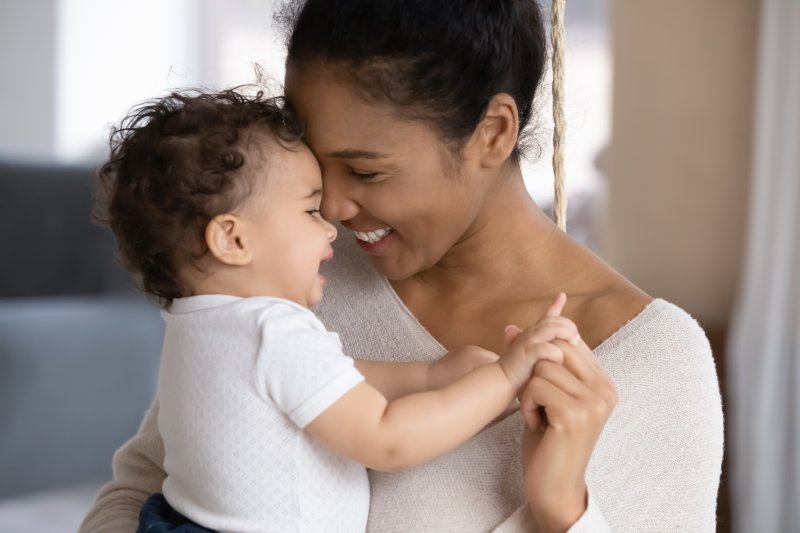 Is your little one having difficulty breastfeeding? Do they have a shallow latch and do not seem to be gaining weight? Is your child having a hard time forming certain words? Do they appear to feel self-conscious when talking to others? These signs can be attributed to a lip or tongue-tie that inhibits their ability to speak clearly and eat successfully. While not all signs are easily spotted by parents, a local dentist shares which symptoms to watch for that point to your child needing a frenectomy.
Frenectomies: What Are They?
Every individual is born with a frenulum. This is the tissue that appears behind the upper lip and underneath the tongue. For most people, these bands of tissue cause no issues when it comes to eating, speaking, and perform other normal oral functions. However, for some, these areas can be thick and restricted, making breastfeeding, speaking, and breathing more difficult. This is when a frenectomy can be an ideal solution.
This quick and easy procedure is performed in minutes using a dental laser and allows your child's dentist to release the tissue and immediately provide a greater range of motion for the tongue and/or lip.
How to Know Your Child Needs a Frenectomy
Although some signs are easier to detect than others, a dental professional can provide you with a complete list of symptoms to watch for should you suspect your child needs a frenectomy. Some of these include:
Problems eating. If your baby has difficulty latching during breastfeeding or pushes away a bottle, it could be they are unable to move their lip or tongue in a way that allows for adequate feeding.
Speech difficulties. If your child is older and begins to have difficulty speaking clearly, it could be that their lip or tongue-tie is causing a lisp or other speech impediment.
Breathing through their mouth. Also known as "mouth breathing," your child's upper lip may be unable to close as a result of the restricted band of tissue. This problem can become serious and lead to a sleep-breathing disorder.
Receding gums. Over time, if your child's lip-tie is not treated, their gums can begin to recede, putting them at greater risk for periodontal disease and tooth sensitivity.
Gapped teeth. If your little one has a large space between their two upper front teeth, it may be because of a thick, restricted frenulum. This can not only increase their risk of gum disease but also cause problems with self-esteem as they grow older.
In most situations, dentists will recommend treatment when your child is still an infant. But no matter how old they might be, it is best to have this quick and easy procedure done to ensure a healthier, fully functioning smile.
About the Author
Dr. Huy Nguyen's career in dentistry spans more than 25 years. Earning his Doctor of Dental Surgery degree at the University of Texas Health Science Center at Houston School of Dentistry, he went on to complete specialty training in Advanced Life Support and Pediatric Advanced Life Support. Leading an exceptional team at Town Square Dental, he works closely with parents whose children suffer from lip and tongue-ties and need frenectomies to achieve full oral function. If your child is showing signs of poor weight gain, speech difficulties, or breathing problems, visit our website or call (713) 489-1969.
Comments Off

on Common Signs Your Child Needs a Frenectomy
No Comments
No comments yet.
RSS feed for comments on this post.
Sorry, the comment form is closed at this time.