September 26, 2020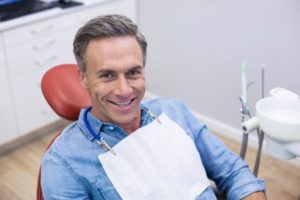 When your dentist informs you that you have a cavity, you might automatically begin to dread the filling process. If you're like most patients, you hate the idea of feeling a pinch as the dental team numbs your mouth. Then, you have to wait for what seems like forever while the numbing agent takes effect. Even worse, you may have to deal with lingering numbness in your mouth for hours after your appointment. Wouldn't it be nice if you could receive fillings without pain and without anesthesia? Thanks to the Solea dental laser, anesthesia-free fillings are now possible. Let's discuss how this technology could change the way you view dental procedures.
No Needles, No Drill, and No Pain
The reason your dentist normally numbs your mouth as part of the filling process is that they must use a drill to remove decayed tissue from inside the tooth. Without anesthesia, you may feel some twinges of pain while that is happening. The Solea laser offers dentists an alternative way to remove decayed tissue. It does so with such precision and comfort that in more than 99 percent of cases, no anesthesia is necessary. Plus, you won't have to put up with that annoying and nerve-wracking drill sound.
No Anesthesia Means Shorter Appointments
Because dentists are focused on patient comfort, they want to ensure that you feel little to nothing while they are working on your mouth. In most practices, this means that a significant waiting period may take place between the time they administer the local anesthesia and the moment they can begin your filling procedure. Your dental team must be sure that the anesthesia has taken full effect.
Because the Solea laser eliminates the need for anesthesia, your dentist can get to work on preparing your tooth and placing your filling right away. You'll be able to resume your normal routine that much faster.
Get More Done at Once
With traditional procedure methods, dentists cannot address cavities throughout the mouth all at once. That's because numbing a patient's entire mouth would compromise their ability to eat and speak for quite some time after their appointment. Hence, you might have to come back for multiple appointments to receive all the treatment you need. Because no anesthesia is necessary with the Solea laser, it enables your dentist to do more at once. Not only is reducing the number of appointments convenient, but it can also be viewed as a safety measure during our current era of social distancing.
Does the process of getting numbed for dental fillings make you a little uneasy? Choosing a dentist who uses a Solea laser can make your next appointment a breeze!
About the Author
Decades have passed since Dr. Huy Nguyen earned his Doctor of Dental Surgery degree at the University of Texas Health Science Center at Houston School of Dentistry. Throughout his career, he has gained a reputation or providing friendly, comfortable, and state-of-the-art care. He is one of only a few dentists in our area to use a Solea laser. To learn more about Dr. Nguyen and the technology in our practice, contact us at 713-534-8800.
Comments Off

on Need a Filling? Now You Can Skip the Anesthesia
No Comments
No comments yet.
RSS feed for comments on this post.
Sorry, the comment form is closed at this time.