April 25, 2019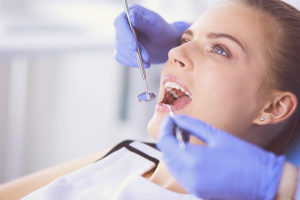 If you lost a few teeth because of getting involved in some kind of an accident and now you do not want to face the world with a toothless smile then don't worry, dental implant is here for you. You could get artificial teeth which are as good as the original teeth. Artificial teeth do not even decay like original teeth do. Artificial teeth work like original teeth, you cannot even differentiate between the original and artificial ones.
Before you go with the procedure, following you would find steps on how to go through with the procedure. This would help you decide whether you should go for it or not.
Pre-Surgery
When you go to the dentist for the dental implant, first of all, they take x-ray of the teeth and then find the gaps in between the teeth. After analyzing the gaps in between the dentist starts preparation for your treatment.
During Surgery
Now is the time for you to talk to the dentist about your concerns, if you have any. Most of the people get anxious during the procedure so the dentist makes sure to calm you down and that you are relaxed during the procedure.
As for implants, it is for all people- those who have missing teeth and for those who have infected teeth. If you have infected teeth then it is important to remove them or the infection (if possible) through cleaning. After removing the infected teeth, dentist may feel that they need to graft a bone for your gums (f gums do not have adequate space for the implant teeth). You may be bit anxious but you are in good hands of experts like Town Square Dental (TX). After this, the dentist leaves that part to heal until the next visit.
For implants, dentists first give local anesthesia and then cut your gums to check the bone. Now, if the bone is appropriate then the dentist drills into the mouth for metal implant. After that, the dentist tells you to give it some time(months) to heal but they provide you with temporary denture for your appearance.
Once it is fused with teeth then the dentist puts prosthetic tooth for implant. The next few weeks would be given for the infusion. For that time, temporary crown is fitted and after that permanent crown is given to you.
Post-Surgery
After the surgery you may feel pain for some time and hence, it is advisable to eat soft and cold food. It would be better if you get a diet plan from the dentist for the next few weeks.
Comments Off

on The Ultimate Guide to Dental Implant Surgery
No Comments
No comments yet.
RSS feed for comments on this post.
Sorry, the comment form is closed at this time.