April 1, 2019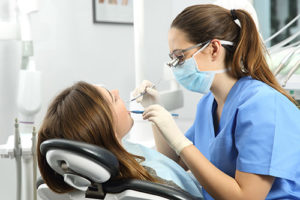 The American Association of Endodontists says that around 15.1 million root canal treatments are performed annually. However, some people are afraid of the procedures. But the fact is that there's nothing to be scared about the procedure. In fact, not going for a root canal is putting your dental health in danger says the dentist near you. Here's a look at what you need to know about the root canal treatment:
Relatively Painless
A root canal procedure is necessary for helping the patient get rid of pain due to irreversible condition. The pain may be happening because of pulpitis, broken teeth, or a tooth that is dying slowly. The aim of the root canal treatment is to repair and save your tooth, which is badly decayed and infected. The perception about root canal being painful may be coming from earlier times when the treatment methods were not so advanced says TX dentist.
However, today, most patients face no discomfort because of sedation and over-the-counter medicines post treatment. Root canal takes three sessions to complete where cleaning the root canal, filling the root canal, and adding a filling or a crown is performed in each session.
It's Better to Save the Tooth
Your teeth are precious and they should be saved at any cost. When the dentist asks for a root canal treatment, it's better to get the tooth treated instead of waiting for the decay to progress further and result in tooth loss or for tooth extraction. Extraction is the last option which is not ideal according to dentists. They try to save your natural teeth as much as possible. Root canal has high success rates and getting your ailing tooth treated, offers good appearance as well as great dental health.
Do You Need a Root Canal?
If you need a root canal treatment to be done, connect with your dentist as they will be able to discuss about the procedure and solve all your queries and anxiety about the treatment. You can explore a bit and choose the best dentist available in your city.
Comments Off

on Why You Shouldn't Be Scared of Root Canal Treatment
No Comments
No comments yet.
RSS feed for comments on this post.
Sorry, the comment form is closed at this time.