March 16, 2019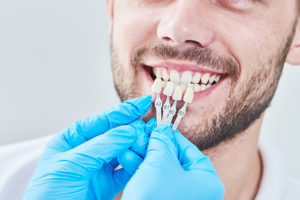 When you go for dental implant for any sort of dental issues, individual have a fear that there implants will soon get decay and cavities. Dental implants may be an amazing solution for tooth decay but people fear that issues may further proceed. People think that even when they will spend a huge amount for implant, they do not have assurance to get natural looking implant results. Town Square Dental can help you in this.
When you eat or drink extra sugary food, some particle may get stick to the teeth. This when react with the mouth bacteria, it may cause acid and this can affect the enamel of the tooth. This is the actual cause of losing the mineral essential for maintaining healthy teeth. As the enamel get affected, cavity and decay may occur which can be corrected with implant. When better dental implant are to be obtained one may obtain better results by searching best dental implants near you.
People think that dental implant may get prone to cavities but this is not true because the implants are artificial tooth that cannot get prone to acid affect. As the implants are not dental tooth, they can survive for longer duration without any fear of decay. Dental implant at Town Square Dental is thus a nice dental treatment for dental issues. This is obvious that dental implants and dental filling makes to be permanent solution for dental issues. Even they do not get prone to dental issues but it is very important to make sure that proper cleaning is done so as to ensure better results. When dental cleaning and care is taken, dental implant may stay for decades.
Patients suffering from major dental issues may now select dental implant as the solution without any fear of cavities. Being an artificial tooth, they will not face any issue still patient must take proper care so as to avoid any sort of gum diseases. When you wish to obtain teeth whitening or dental implant treatment you must consult an expert dentist at Town Square Dental for better results.
Comments Off

on Can Dental Implants Get Cavities?
No Comments
No comments yet.
RSS feed for comments on this post.
Sorry, the comment form is closed at this time.